Fish at the center of the Klamath Basin water crisis
Broadcast date: week of
22 October 2021

stream / download this segment as an MP3 file

C'waam, also known as Lost River Suckers gathering to spawn on Sucker Springs in Upper Klamath Lake, Oregon. (Photo: Brian Hayes, USGS-Klamath Falls Field Station, public domain)
In the drought-stricken Klamath Basin along the California-Oregon border, water is a precious resource. Who gets that water depends, in large part, on two endemic species of fish that have made their home there and nowhere else in the world. Report by Jefferson Public Radio reporter Erik Neumann.
Transcription
BASCOMB: In the drought-stricken Klamath Basin along the California-Oregon border, water is a precious resource. Who gets that water depends, in large part, on two endemic species of fish that have made their home on the Klamath and nowhere else in the world. Jefferson Public Radio reporter Erik Neumann has the story.
[BOAT SOUNDS]
NEUMANN: Biologist Alex Gonyaw runs his Boston Whaler on the eastern shore of Upper Klamath Lake. It shows what, he says, was abundant habitat for juvenile fish.
GONYAW: It's a mosaic of cattails, willows, and tulles, or rushes.
NEUMANN: Almost 30 miles long, Upper Klamath Lake is home to several types of fish that only live here.
GONYAW: So the more hiding places there are for juvenile creatures, the better they generally tend to do.
NEUMANN: Two of them are called C'waam and Koptu in the traditional Klamath language or in English Lost River and shortnose sucker. They have stocky faces and wide lips and can live up to 50 years.
GONYAW: It's an endemic species. It is only found here, nowhere else in the universe and due to their near extinction status, they are becoming somewhat of a figurehead in the water crisis here.
NEUMANN: In recent years, juvenile fish are dying, causing the overall population to collapse. Five years ago, when Gonyaw began working for the tribes, there were approximately 20,000 shortnose millers in the lake. Estimates today are only 3,400. The Lost River sucker is disappearing at a similar rate. It is not known exactly why these fish are dying, but biologists believe it is because of the poor water quality and the loss of habitat that is affected by the low water in the lake. These factors make their future bleak.
GONYAW: There is probably a catastrophic event in the next few years.
NEUMANN: In this extremely dry year in the Klamath Basin, much of the debate over who gets water depends on these fish. The water flowing from the lake has been closed to farmers who depend on the federally administered irrigation system. Even further down the Klamath River, endangered salmon are also given the bare minimum. In addition to being protected under the Endangered Species Act, the C'waam and Koptu are culturally important to the Klamath tribes who say they have lived on them since time immemorial. At a recent rally in Klamath Falls, Tribal President Don Gentry explained how the Klamath people prayed for the fish to return after harsh winters.
GENTRY: These fish are so important. We probably wouldn't be here without these fish that have helped us survive.
NEUMANN: The drop in fish numbers also illustrates a problem with the US government treaty. In 1864, the Klamath tribes ceded approximately 20 million acres of land in exchange for the right to hunt and fish. Gentry says these treaty rights don't mean much if there are no fish to catch.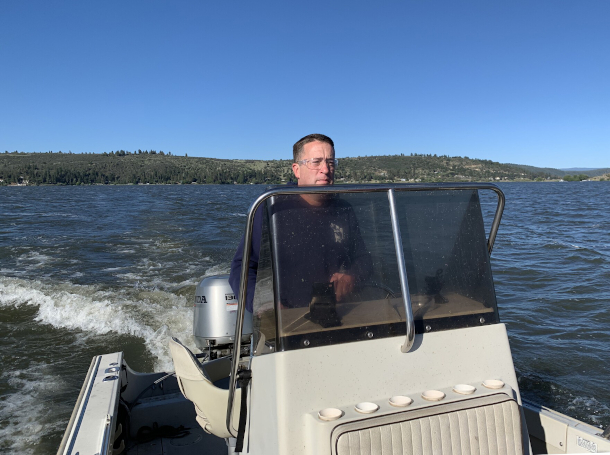 GENTRY: What's the point of a treaty if you don't have the resources?
NEUMANN: He says the endangered species law is about preventing species from becoming extinct. It falls short of the treaty responsibility to provide exploitable resources.
GENTRY: So we're basically relegated to ESA. And it's … it's very minimal … it doesn't even work, you know, for us. But this is the thing that we have.
NEUMANN: The Klamath tribes have superior rights over water. But the farmers in the basin are the other group related to these fish. Mark Johnson represents irrigators with the Klamath Water Users Association.
JOHNSON: At the end of the day, the farmers they want as they want all species of fish to thrive is that if the fish are doing well, everyone is doing well.
NEUMANN: For 15 years Johnson studied the Lost River and Shortnose Suckers as a fish biologist with the US Geological Survey. One of the big frustrations from an irrigator's perspective, he says, is that water is a priority to protect the fish, but they still die. But removing more water from the lake would be playing with the existence of a species.
JOHNSON: Yeah, I mean you are. But in terms of an extinction level event, I don't think it will actually happen. But on this trajectory that we are currently following, essentially managing the lake in the same way that we have been doing for over 20 years, we have not moved the needle. So something has to change.
NEUMANN: There are no long term solutions to saving native fish populations. For the first time this year, the Klamath tribes are raising juvenile fish from eggs in a hatchery. When mature, they will be released into Upper Klamath Lake. This exceptionally dry year shines the spotlight on Klamath Basin and the fact that there simply isn't enough water for everyone. And with current climate trends, there is little reason to believe that abundant water will be available anytime soon.
Erik Neumann, JPR News.
BASCOMB: Journalist Erik Neumann's story came to us courtesy of Jefferson Public Radio.
Connections


Find this story and more coverage of the Klamath water crisis on the JPR website

Watch a video of the Klamath tribes on the fight to save their sacred fish C'waam and Koptu

About journalist Erik Neumann
Living on Earth wants to hear from you!
P.O. Box 990007
Prudential Post
Boston, Massachusetts, VS 02199
Phone: 1-617-287-4121

Email: [email protected]
Donate to Living on Earth!
Living on Earth is an independent media program and relies entirely on contributions from listeners and institutions supporting public service. Please donate now to maintain an independent environmental voice.
Bulletin/> Vivre sur Terre offers weekly delivery of the summary of the program to your mailbox. Sign up for our newsletter today!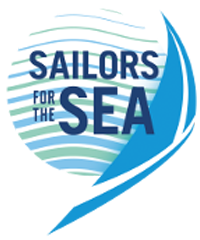 Sailors For The Sea: Be the change you want to sail.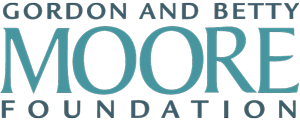 Create positive results for future generations.

Innovate to make the world a better and more sustainable place to live. Hear the 9 billion race

The Grantham Environmental Protection Foundation: is committed to protecting and improving the health of the global environment.
Energy Foundation: Serving the public interest by helping to build a strong and clean energy economy.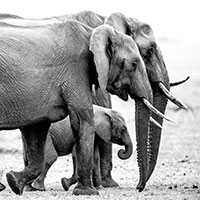 Contribute to Living on Earth and receive, as a gift, an archival copy of one of Mark Seth Lender's extraordinary wildlife photographs. Follow the link to view Mark's current collection of photographs.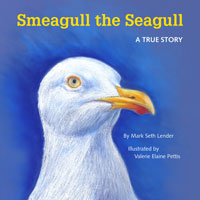 Buy a signed copy of Mark Seth Lender's book Smeagull the seagull & support Living on Earth